'Pay with Your PC' Everywhere You Go
SaladPay takes Salad Balance web-wide. Adding it to your site permits Salad users to make purchases without a credit card. Just click, Chop, and shop.
What Is Salad?
Salad is a free desktop app that turns idle PC resources into rewards value. Our users run Salad whenever they're away from the keyboard to earn Salad Balance for purchases in-app and elsewhere via SaladPay. Learn more at our company page.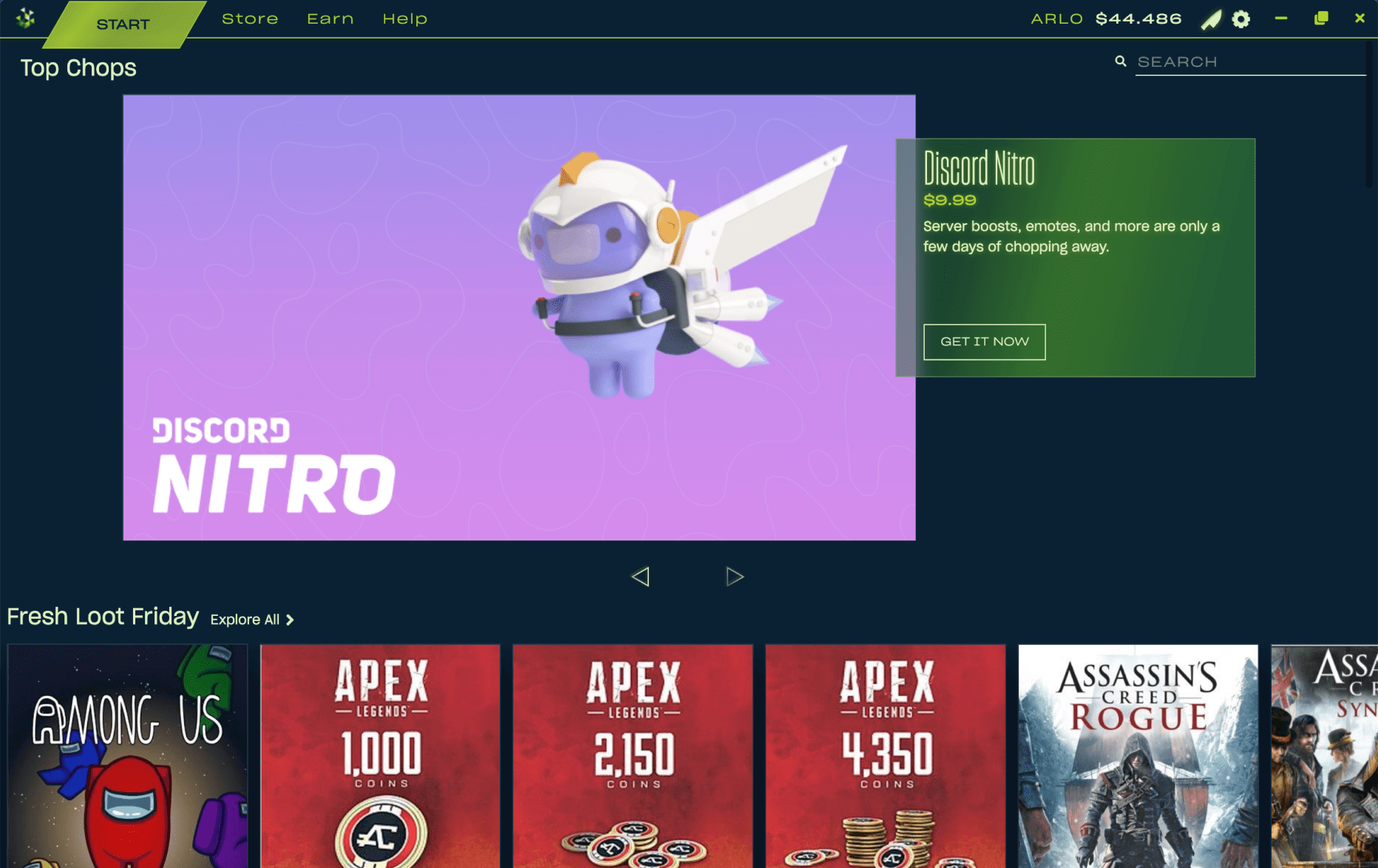 How It Works
Simplified Fee Structure
SaladPay charges a simple 2-5% fee, which varies depending on purchase volume. It needs no credit payment processor, and doesn't charge additional per transaction fees.
No Minimum Purchases
Free your purchases from credit minimums and reduce cart abandonment. Our users redeem everything from big ticket items to micropurchases.
No Chargebacks, Guaranteed
Salad guarantees all SaladPay purchases without needing to implement chargebacks. Our users understand that all sales are final.
Monthly Lump Sum Payments
SaladPay vendors receive a lump sum at the end of every month, along with detailed sales reports. If you haven't reached a $100 sales minimum by then, we roll it into next month's payment.
Open to Everyone
More than a quarter million gamers have already downloaded Salad. Average users earn up to $50/month. With SaladPay, they can redeem anything you've got to offer without a credit card.
SaladPay Features
Easy Integration
SaladPay can be embedded with a few lines of code, and it works beside existing payment gateways right out of the box.
Rapid Checkout
SaladPay's API supports checkout from existing shopping carts, with instantaneous transaction reporting.
Ready-made Design
Salad offers ready-made graphic assets and custom designs for your e-commerce website.
Built-in Support
Salad handles all customer support for SaladPay payments and troubleshooting.